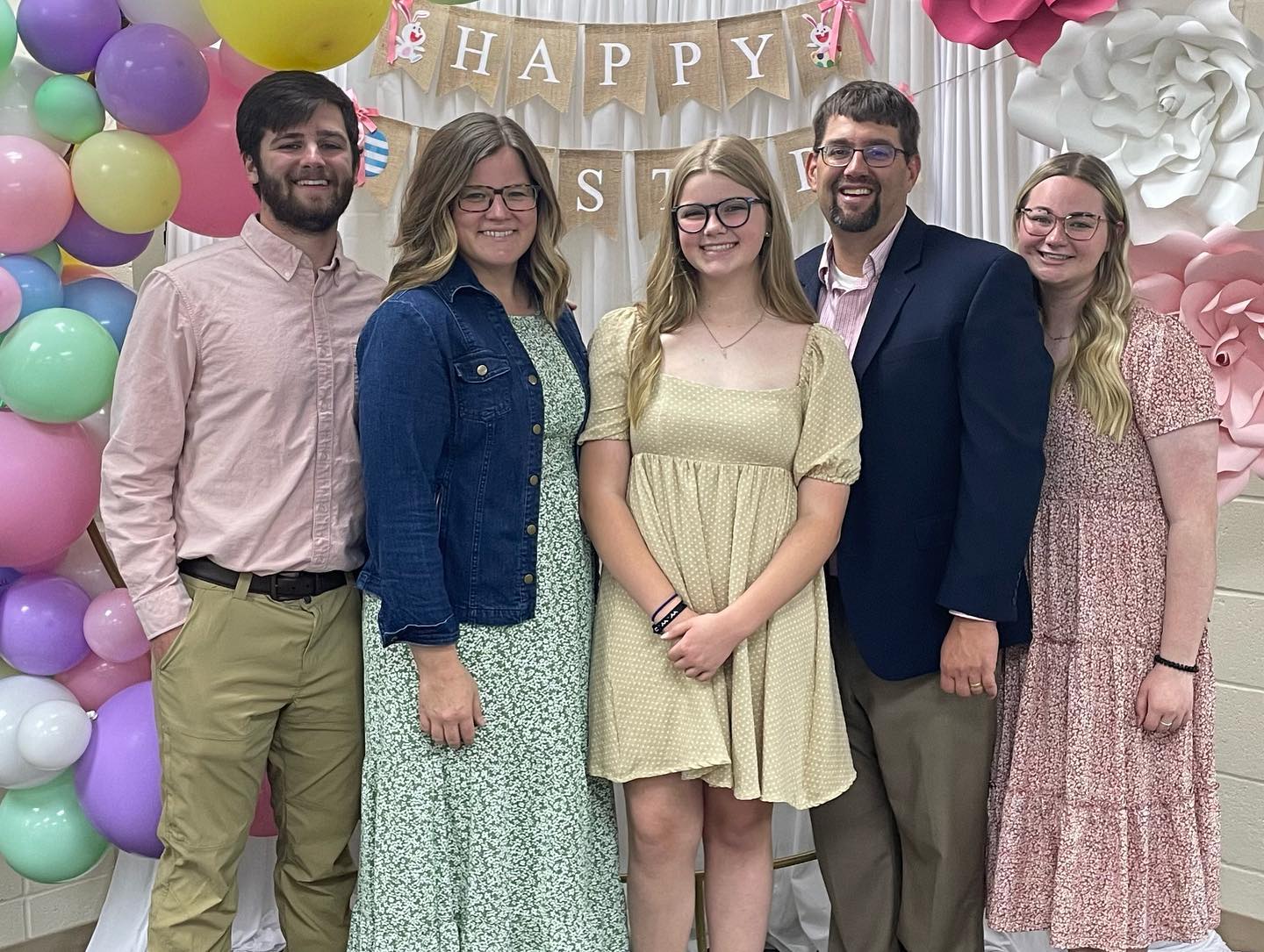 KERRY WARD
Kerry and her husband, Jarrad have been married since June 1998. They moved to Charleston in 2000 and have raised their three children, Brett, Jenna and Hannah here. Brett attends the University of Central Arkansas in Conway, Jenna is a Senior at Charleston High School, and Hannah is a 7th grader at Charleston Middle School.
Kerry holds a bachelor of arts degree in Journalism with an emphasis in public relations from Arkansas Tech University. She has spent most of her career as a graphic designer. Before coming to serve at FBC Charleston in February of 2021, she worked as the creative manager of the Customer Experience team at ArcBest in Fort Smith. Jarrad is an insurance agent with American National in Fort Smith.
The Wards are passionate about serving the students at FBC and in the Charleston community. In their spare time, you can find them hanging out with FBC Students, camping and watching Hannah play softball.
Click
here
to e-mail Kerry.